Title
Demographic Transition and its Impacts
About the Course
This course explores global demographic transition, with a focus on population aging, its economic effects, and policy next steps. It is divided into 4 units:
Unit 1: Demographic Transition and Trends (15 minutes)
Demographic transition overview
Population aging
Global population outlook
Unit 2: Impact Analysis (10 minutes)
Impacts of demographic change on advanced and developing economies
Impacts of aging population on economic growth: two scenarios
Unit 3: Challenges and Policy Implications (10 minutes)
Population aging challenges
Macroeconomic variables and fiscal sustainability
Iron Law of Intergenerational Transfer
Implications of current policies
Unit 4: Policy Recommendations and COVID-19 Considerations (12 minutes)
Macroeconomic policies
Reorient social security systems
Financial innovation and cooperation
Labor market reforms
Improving data and analysis
COVID-19 impacts on the elderly and policy responses
Learning Objectives
Better understand the economic impacts of demographic transition
Examine different population aging scenarios
Assess policy options for addressing demographic change
How to Complete this Course
Watch 4 video lessons
Review open access reading materials
Submit an evaluation form
Successfully pass assessment quiz with a score of 8/10 or higher
Certificate with unique ID will be issued upon completion of course requirements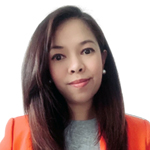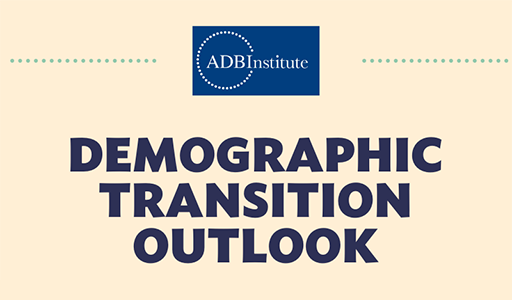 Assigned Reading
2019. Aging Societies: Policies and Perspectives. Tokyo: ADBI.
United Nations, Department of Economic and Social Affairs, Population Division. 2019. World Population Prospects 2019: Highlights. New York: United Nations.
Lee, J. 2018. Population Aging and Economic Growth: Impacts and Policy Implications. KDI Policy Forum No. 273 (2019-02), eng. Namsejong-ro, Republic of Korea: Korea Development Institute.
Yoshino, N., and H. Miyamoto. 2017. Declined Effectiveness of Fiscal and Monetary Policies Faced with Aging Population in Japan. Japan and the World Economy, 42(C): 32–44.
Sirivunnabood, P. 2020. Achieving Fiscal Sustainability in the Face of Demographic Change. Asia Pathways Blog, 25 May.
Wyse, M. 2020. How to Protect Asia's Rapidly Aging Population from Covid-19. Asia Development Blog, 6 April.
United Nations. 2020. Policy Brief: The Impacts of COVID-19 on Older Persons. United Nations.