Title
Rethinking Higher Education Financing and Policies in a Changing World
About the Course
Addressing the burden of education financing, given the shifting labor market, and delivery challenges is critical for sustainable development. This course explains the role education and its financing play in advancing economic growth and tackling inequality, and the outlook for the sector after the COVID-19 crisis.
It explores how different higher education financing systems can affect education access and government revenue under increasing post-pandemic pressure, and spotlights two types of student loans: time-based repayment loans (TBRL) and income-contingent loans (ICL).
The course discusses key differences between the two loan types, country-level experiences, and the shift from TBRL—the most common form of student loan—toward the adoption of ICL.
The course consists of 4 units:
Unit 1: Introduction—The Value of Higher Education for Developing Countries (7 minutes)
Unit 2: Higher Education Financing (11 minutes)
Unit 3: Time-Based Repayment Loans (TBRL) and Income-Contingent Loans (ICL) (23 minutes)
Unit 4: Conclusion and Key Takeaways (6 minutes)
Learning Objectives
– Better understand how improved access to higher education can help reduce poverty and inequality
– Examine different student loan types and their economic implications for individuals and society
– Assess student loan policy options for improving access to education
How to Complete this e-Course
Watch 4 short video lessons
Review open access reading materials
Successfully pass quiz with a score of 8/10 or higher
Answer feedback questions
Certificate with unique ID will be issued upon completion of course requirements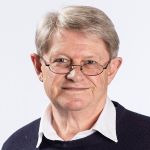 Bruce Chapman, Emeritus Professor, Australian National University