Title
The Role of Central Banks and Financial Supervisory Authorities in Governing Sustainable Finance
About the Course
This course discusses the importance of climate change and other environmental challenges for central banks and financial supervisors, and the implications for macroeconomic and financial stability. It also examines possible policy responses, emerging practices, and the way forward.
The course consists of 4 units:
Unit 1: Why Should Central Banks and Financial Supervisors Care About Climate Change and Environmental Challenges? (14 minutes)
Unit 2: The Potential Impacts of Climate Change on Macroeconomic and Financial Stability (11 minutes)
Unit 3: What Could Central Banks and Financial Supervisors Do to Boost Sustainable Finance? (9 minutes)
Unit 4: Emerging Practices and the Way Forward (26 minutes)
Learning Objectives
Better understand the role of central banks and financial supervisors in addressing sustainability-related financial risks and aligning the financial system with sustainability goals
Learn about the potential impacts of climate change on macroeconomic and financial stability
Overview the policy tools available to central banks and financial supervisors for governing sustainable finance, including emerging practices
How to Complete this Course
Watch 4 short video lessons
Review open access reading materials
Successfully pass quiz with a score of 8/10 or higher
Certificate with unique ID will be issued upon completion of course requirements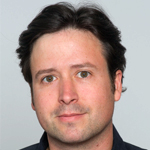 Ulrich Volz, Director of the Centre for Sustainable Finance and Professor of Economics at SOAS, University of London; Senior Research Fellow, German Development Institute
Assigned Reading
Dikau, S. and U. Volz. 2019. Central Banking, Climate Change and Green Finance. In Springer Handbook of Green Finance: Energy Security and Sustainable Development, edited by J. Sachs, W. Thye Woo, N. Yoshino, and F. Taghizadeh-Hesary. New York: Springer, 81–102. https://eprints.soas.ac.uk/26445/ (open access version also available as ADBI Working Paper 867).
Robins, N., S. Dikau and U. Volz. 2021. Net-Zero Central Banking: A New Phase in Greening the Financial System. London: Grantham Research Institute on Climate Change and the Environment and Centre for Climate Change Economics and Policy, London School of Economics and Political Science, and Centre for Sustainable Finance, SOAS, University of London.
Recommended